4.7.1 Cylinder block
The cylinder block in a multi-cylinder engine is the same cast part as in the single-cylinder engine discussed above. One just took, for example, four single-cylinder engines, connected them together, installed the same crankshafts and camshafts for all - that's all. An example of engine block of a 6-cylinder engine is shown in Figure 4.26.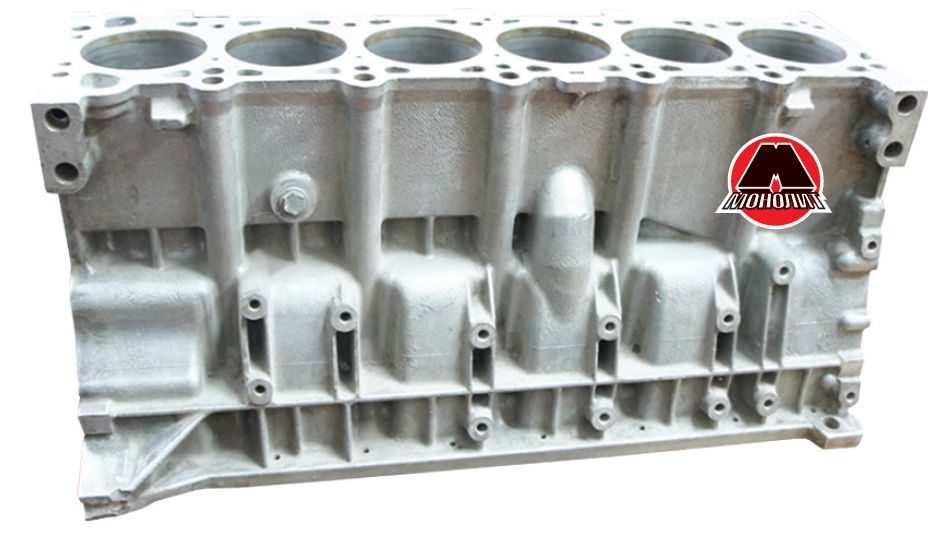 Figure 4.26 Engine block.
In case of casting a block from an aluminum alloy, the cylinders are made in the form of separate cast-iron sleeves installed in the holes of the upper and lower partitions of the block. It is also worth mentioning the liners that are "cast" into the engine block.