5.6.1 4 wheel drive cars
Transmitting engine thrust to four rather than two wheels (in case of a two-axle vehicle) has always been the best way to implement all the power and torque of an engine. The improved cross-country ability is accompanied by improved handling, of course, provided that the driver has good driving skills.
There are several ways of transferring torque from the engine via the gearbox to the second axle. One of them is the installation of a transfer case (the principle of operation of which we have already considered above). There are also layouts without the use of such an assembly as a transfer case, or rather, without the form in which we represent it.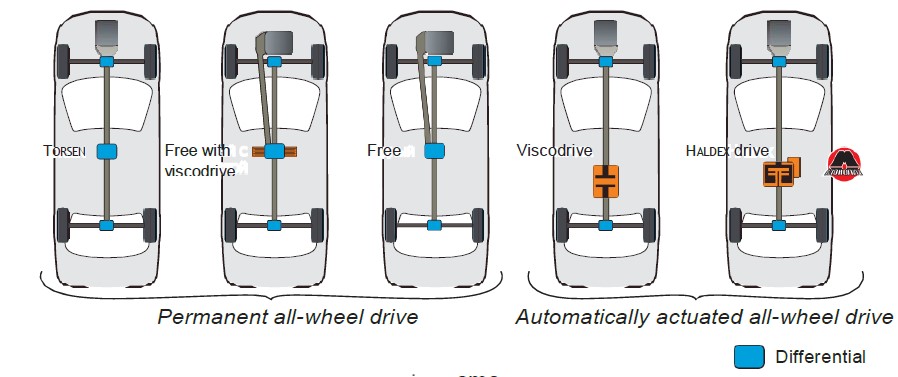 Figure 5.40 The most popular layouts of all-wheel drive cars with various blocking mechanisms.
Note
It is worth immediately dividing all four-wheel drive vehicles into two families: with permanent all-wheel drive and with actuated all-wheel drive.
Below we will describe the layouts of the all-wheel drive of passenger cars, presented in Figure 5.40.